Studebaker
We produce Repair Parts and Panels including Floor and Trunk Panels , Rocker Panels, Floor Supports, Structural Components and a wide assortment of related Body Parts and Panels for Studebaker Cars & Trucks.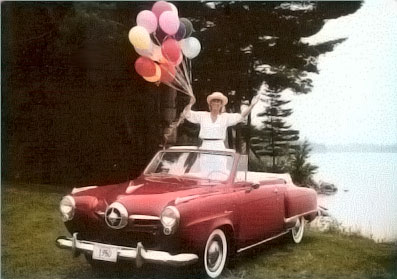 Greetings and Congratulations!
It appears that you intend to put a unique piece of history back on the road again! A growing number of people would agree that you are making a wise decision. Studebakers are becoming more popular with collectors each year. Thus, the value of your Studebaker will grow quite rapidly.
There is no other car that typifies mid-fifties nostalgia more than late 40's and early 50's Studebakers. Few postwar trucks could match the unique styling, simplicity, and durability of the C-Cab pickup. Detroit and Japan took years before they could match the style silhouette of the T-Cab pickup and the advanced styling and economy of the Lark. There are likewise no other 50's or 60's cars that could match the sheer power or quiet grace of a Coupe/Hawk or Avanti.
We take pride in assisting you in saving a Studebaker from the ultimate meltdown. Take the initiative in preserving a unique and endangered species of automobile for future generations to enjoy. We like your style.
        Click Here to Join the Studebakers  Drivers Club SDC                   Click here for the history of Classic Enterprises
What's New From Classic Enterprises
!!! Below Is Just  A Sampling Of A Few Of Our Parts. Please Make Sure to Use the Menu At The Top Of The Page to Find All The Parts For Your Specific Studebaker. !!!
All Are Made Here In The USA
Coming Soon (Maybe)
1953-1954 Studebaker Grill Bezels in High Luster Chrome that will look a whole lot better than the original shown. We will do a reproduction if enough interest exists.
Give us a call for details.
It's Here From Classic Enterprises-----Early Studebaker  Pickup C-Cab Hood Patch
Hood patch panels for the forward lip area of all '49-'55 Studebaker C-Cab pickups and all Studebaker Scottsman pickups are now available . The panel is approx. 3" high and die stamped in properly gauged American steel.                   
Add to Cart $125.00 each
Order Now NEW NEW NEW NEW  Hood Patch Panel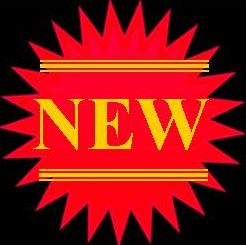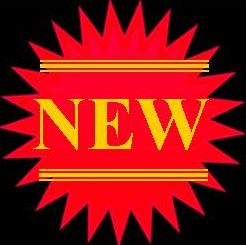 NEW '47-'52 Studebaker Rocker Panel Trim Moldings
'47-'52 Rocker Panel Trim Moldings
We now produce exceptional quality '47-'52 Rocker panel trim moldings in show-quality high-luster stainless steel. You may order in 2-door, 4-door, or cruiser lengths. Our moldings are an ideal replacement for dented, creased, or generally tarnished original moldings!
You might also consider that our moldings would be a great addition to your unadorned Stude and will definitely add a lot of extra snap and class to the look of an already cool-looking car. Molding clips and installation instructions are included.
Money back guarantee if not completely satisfied.
*Note that we can not assure our customers of the future availability of our rocker moldings. It is unknown how long our tooling and formers will stand up to the rigors of stainless steel formation.
If insufficient interest in the moldings exist at the time of tooling breakdown and inventory depletion, we shall discontinue rocker molding production and focus our attention to the development of other products.
Therefore it might be in your best interests to anticipate your future need just in case.
Note also that our price is a temporary introductory offer. Our intent is to offer the moldings at a discounted price in order to maximize the exposure of our product.
Our offer will remain in place until the first 25 sets of rocker moldings have been sold. We have an exceptional product and hope to be of service to you!
-LAMONTE
CLASSICENTERPRISES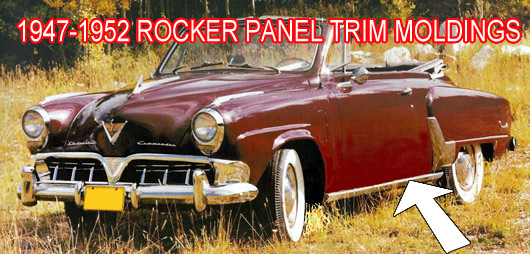 Introductory Offer:
HIGH LUSTER STAINLESS STEEL ROCKER MOLDINGS FOR ALL '47-'52 2-DOOR, 4-DOOR, CONVERTIBLE, AND '51-'52 LAND CRUISER TYPES

$450.00/car  Add to Cart
---
HIGH LUSTER STAINLESS STEEL ROCKER MOLDINGS FOR ALL '47-'50 LAND CRUISER TYPES

$450.00/car  Add to Cart
---
HIGH LUSTER STAINLESS STEEL 'SPEAR POINTS' FOR ALL '47-'50 LAND CRUISER TYPES

$150.00/car  Add to Cart
NEW Studebaker GT Hawk Aluminum Rocker Moldings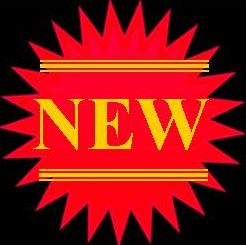 Greetings Studebaker People!!
Our Limited stock of Restoration Quality GT Hawk Aluminum Rocker Moldings are available in both a freshly anodized bright aluminum showroom finish or in a very limited quantity of matte finished gold for custom use. Both types are of exceptional quality and are intended for 1962-1963 and 1964 GT types but will fit all CK's from 1953 to 1964. They can also be special ordered for all 1953-1960 sedan types to give your car a very distinct and classy look.
The moldings can also be made to work as side panel trim on '56 Hawks. Our Rocker Moldings will also fit a surprising number of modern cars, SUV's and pickups that have the same approximate rocker height and profile. Late model Cadillac's, Mustangs and Ford pickups are few examples.
*NOTE THAT OUR GT ROCKER MOULDINGS ARE NOW PRE-DRILLED AND INCLUDE PROPER SCREWS AND INSTALLATION INSTRUCTIONS
NEW Studebaker Anti-Kink Hood Stiffeners
Anti-Kink Hood Stiffeners
 FRESHLY RE-DESIGNED TO GIVE GREATER STRENGTH TO A NOTORIOUSLY KINK PRONE AREA ON ALL '53-'64 COUPES AND HAWKS AND SOME '53-'58 SEDAN TYPES. OUR NEW DESIGN IS PROPERLY SHAPED TO YOUR HOOD EDGE CONTOUR AND WILL REINFORCE THE KINK PRONE AREAS FOR A LENGTH OF 23". NEW HOOD RETURN SPRINGS ARE ALSO AVAILABLE.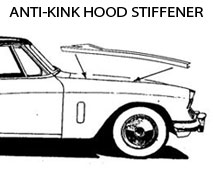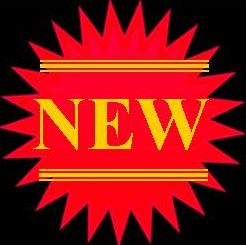 None of our panels are cosmetically coated.  Click here to find out why.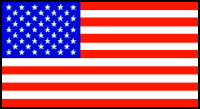 New Hood Return Springs
At least one half of a century has gone by since your original hood springs were new. It is pretty well guaranteed that they may be somewhat weakened by now. A change and update may well be in order.    None of our panels are cosmetically coated.  Click here to find out why.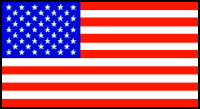 $50.00 set of four (4)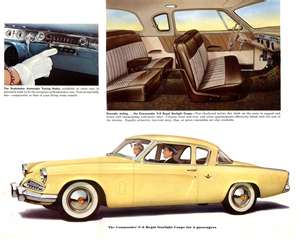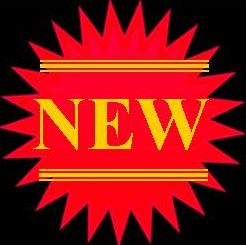 '53-'64 Coupe and Hawk New Studebaker Splashguard
Two angles are shown of CK brake & clutch pedal, dimmer switch & master cylinder splash guard for all '53-'64 Coupe/Hawk types. A very nicely done reproduction in fiberglass which reduces road noise & will never rust out.Marks for bolt holes will be clearly visible.  (Used for drivers side only).$125.00 each. None of our panels are cosmetically coated.  Click here to find out why.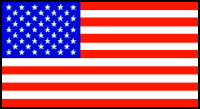 '41-47 M-Series Studebaker Pickup Floor Panels
M-Series Studebaker Pickup Floor Panels
(1941-1947)
available---Nicely die formed panels in #18 gauge steel as was original. Outside and toe-board edges are rolled down. A one inch roll up is formed at the rear edge of the panel. A properly shaped upward bulge is formed at the "flat" of the panel as was original. Floor Panels now include captured nuts for transmission cover hold-down bolts and side to side panel joiner (not shown). $125.00 each. None of our panels are cosmetically coated.  Click here to find out why.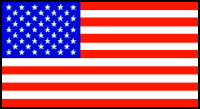 '41-47' M-Series Studebaker Cab Corners
Cab Corners and Inner Cab Corners are now available. Driver & passenger sides shown at right. Lower side & rear edges are purposely left untrimmed to allow you more flexibility in placement while fitting the panel. Do your final trim after welding is complete. (Tooling has recently been adjusted for improved panel detail). Cab Corners $95 each Inner Cab Corners $20.00 each None of our panels are cosmetically coated.  Click here to find out why.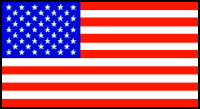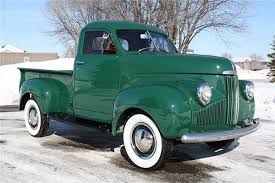 Specialty License Plates - Just For Fun!
 Custom license plates in an original Studebaker script that is so old it's new. Great for show, car display, wall hanging, a gift, or general collection. Great for club distribution as well.Color options: Red Garnet, Light Emerald Green and Cobalt Blue. $20.00 each plus $5.00 shipping & handling for orders of 1-9 plates. Free shipping on orders of 10 or more. Mix colors if you like.   None of our panels are cosmetically coated.  Click here to find out why.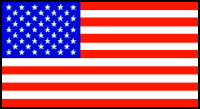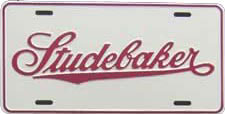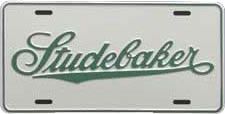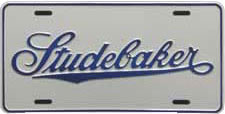 New-Studebaker Tailgate
Our new tailgate is shown in the photo above. The product is made for the 48 1/2" Studebaker box. Our tailgate is of double wall construction in heavy #16 gauge steel. Exceptional detail in raised lettering and obround stamping on reverse side. We can omit the chain hook eye for a full custom look if requested. Hinge pivot pins and attachment screws are included. Give us a call with any questions.

Studebaker Sunglasses by Classic Enterprises
A very limited stock of special "AVIATOR  STYLE" sunglasses with gold STUDEBAKER script is still available.  Put them on and you will be guaranteed to look and feel at least 20 years younger when "Cruisin" in your favorite Stude.  ----Honest---
Add to Cart $26.00  Studebaker Sunglasses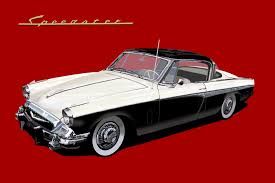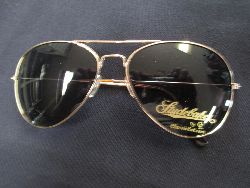 !!! Above Is Just  A Sampling Of A Few Of Our Parts. Please Make Sure to Use the Menu At The Top Of The Page to Find All The Parts For Your Specific Studebaker. !!!
All Are Made Here In The USA
Click Below For A Classic Studebaker Commercial
Shipping / Ordering Information
USA Orders
All domestic lower 48 USA orders are shipped at a *(minimum of $15.00 on orders $75.00 or less) and *(20% shipping to all orders over $75.00 and under $150.00) and *(10% to all orders of $150.00 or more).  When ordering by mail we will accept personal, company or cashiers checks and all major types of credit cards. When ordering via fax all major types of credit cards will be accepted. Be sure to carefully record your card number, expiration date and security code. Top credit card security is strictly maintained by us. Click here for a printable order form. For your fastest service you may order on-line.
Foreign / Alaskan-Hawaiian Orders
Foreign can be placed on-line if we are to ship your order to an address anywhere in the USA. In such cases our standard shipping charges will apply. Orders that are to be shipped to foreign countries, Alaska or Hawaii will require a special shipping quote and are not to be placed on-line. You may simply fax or e-mail us your anticipated order and complete shipping address along with your telephone/fax number. We will then provide you with a shipping quote according to your shipping preference if you have one. We will also provide you with further ordering information at that time. All foreign, Alaskan and Hawaiian orders, once confirmed, are to be placed via credit card only. Click here for a printable order form if needed.

Ordering Option Information
Mail Orders
Classic Enterprises
Box 92
Barron Wi, 54812
Click Here for printable order form if needed or simply write down your order and your other information on whatever paper you choose.
Fax Orders Only
 Click here for printable order form if needed or simply write down your order on plain paper and fax to 715 537-5770.
Direct Telephone Orders or Information
 715 537-5422 Call anytime 24/7 with questions or an order.
Secure E-Mail Orders
E-Mail us at LaMonte@CLassicEnt.com or Click here for printable order form which you can scan and submit via jpg format or simply send your order description to us via a text format.
On-Line Orders
www.ClassicEnt.com For your fastest service.
Main Office Phone # 715 537-5422
WE HOPE THAT YOUR PROJECT GOES WELL - CLASSIC ENTERPRISES
Shipping Policy
Classic Enterprises is a manufacturing facility and factory direct outlet. We do not maintain a large inventory of any one particular item and thus are not always stocked with all of the items which you may need. Non-inventoried items are made to order in the order in which the order was received.
Normal shipping time from our facility is 7 days or less. Sometimes it may take a week longer for certain items. We ship via UPS or FEDEX Ground, which contrary to legend or exaggeration, can take as long as 7 days for delivery. If your order does not arrive within 20 days of order placement, give us a call and we will check the status of your order or furnish you with a tracking number at that time.
 Return Policy
Any of our products can be returned for a prompt credit or refund for any reason within 30 days of the receipt of your order.  No returns will be accepted without prior approval.  All returns must include the original paperwork if available and a detailed note stating the reason for the return.  We also will require a clear return address, a telephone number and an e-mail address if available.  A 10% restock/transaction fee will be deducted from any standard refund.  An additional restock fee will be assessed on any returns that must be re-worked by us in order to be resalable.  Any products which have been  damaged or modified by the customer will  be considered to be non-returnable.  Return shipping costs are the responsibility of the customer although we will assume or reimburse all return expensed if we are in error. 
Thank you in advance for your patience and consideration.