Avanti and Avanti II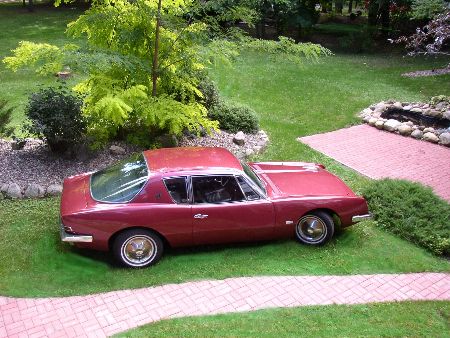 We produce a top quality die formed product intended for the easiest possible installation without the necessity of removing the body from the frame or having to cut any of your fiberglass panels.
Our product is overbuilt and specifically reinforced in high stress areas while maintaining original appearance after installation.
Standard Steel  $1,375.00 Pair
Stainless Steel  $1,675.00 Pair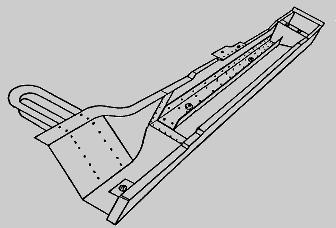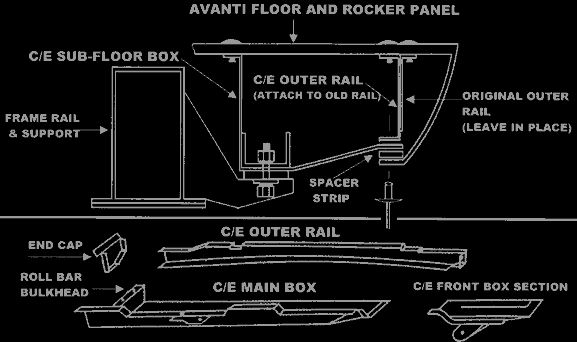 Your original Avanti torque boxes were attached to the body before the body was mounted to the chassis. Thus, the body must be removed in order to properly replace a rusted-out torque box with an original type. Likewise, areas of the fiberglass body may have to be cut out in order to provide access during various stages of installation. You might imagine that both scenarios would be both costly and time consuming, and that such an installation is generally within the capacity of only those with the stoutest of hearts.
We have developed a product that can be installed more easily than an original type of torque box. Our product is made in five main pieces per side. All become a unit when installed. A minimum of welding is required. Our product can be installed without disturbing the finish of a newly-painted Avanti.
We have now developed special tooling that has considerably upgraded our original product. The outer rail is now produced in steel that is heavier than the original. Our special Classic Enterprises internal stiffener rail has been added or extra strength and body support. All  main components are properly die formed in properly gauged steel.
Special attention has been paid to improved fit, ease of installation, and maintenance of original appearance.
Torque boxes can be ordered in standard or stainless steel. Installation does not require specialized skills or tools. Complete installation instructions are included and are available upon request. If you run into a snag during installation, give us a call, it's all part of our customer service! Note also that we offer a complete 30-day money-back guarantee if you're not completely satisfied with our product. Give us a call for further details.
We have an amazing new product for you!!   Steering rates that were built into your Studebaker in the '50's and '60's and into Avantis until the early '80's  were notoriously and boringly slow because of design tradition and general control resistance of original type bias ply tires.  Our quick steering arms along with your updated radial tires will make an impressive improvement to the handling qualities of your Stude or Avanti.  You will immediately notice a quicker steering response, better road feel, and a sharper turning radius.  Your Stude will handle more like a modern car guaranteed!  The quick steering arms are easily installed in a few hours and will fit any Stude or Avanti between the years of 1951-1982.  *Note that the quick steering arms are intended for use on all types of Studebakers with power steering.
$155.00 Quick Steering Arm Kit

*A personal note from the founder of Classic Enterprises---"Quick steering arms were installed on my personal Avanti and my '55 President Coupe.   I was thoroughly amazed and impressed by the difference it made.    Magic I say!!"
Our newly developed Seat Anchor Repair Device is intended to properly stabilize the forward portion of your front seat if the seat retaining nut pockets have broken loose internally from your fiberglass floor panel.
Our repair device is a quick, easy and professional looking fix. Your carpet will cover the repair, thus original appearance will be retained. Pop rivets, washers, bolts and instructions are included.
$45.00 each One per side
Spare Tire Hold Down Washer 6 inch DIA

A very nice die struck and plasma cut product.
$15.00 each

Our heavy 16 gauge die stamped panel is ideal as a wall hanging in a Man Cave, a patio bench backrest, a panel for the face of an office desk or as an overlay for a damaged original Stude pickup tailgate.  Our panel size is 16" X  48".  The quality of our stamping is exceptional.
$250.00 Script Stamping


A very limited stock of special "AVIATOR  STYLE" sunglasses with gold STUDEBAKER script is still available.  Put them on and you will be guaranteed to look and feel at least 20 years younger when "Cruisin" in your favorite Stude.  ----Honest---
$26.00 Studebaker Sunglasses
     Shipping / Ordering Information      
USA Orders
All domestic lower 48 USA orders are shipped at a *(minimum of $15.00 on orders $75.00 or less) and *(20% shipping to all orders over $75.00 and under $150.00) and *(10% to all orders of $150.00 or more).  When ordering by mail we will accept personal, company or cashiers checks and all major types of credit cards. When ordering via fax all major types of credit cards will be accepted. Be sure to carefully record your card number, expiration date and security code. Top credit card security is strictly maintained by us. Click here for a printable order form. For your fastest service you may order on-line.
Foreign / Alaskan-Hawaiian Orders
Foreign can be placed on-line if we are to ship your order to an address anywhere in the USA. In such cases our standard shipping charges will apply. Orders that are to be shipped to foreign countries, Alaska or Hawaii will require a special shipping quote and are not to be placed on-line. You may simply fax or e-mail us your anticipated order and complete shipping address along with your telephone/fax number. We will then provide you with a shipping quote according to your shipping preference if you have one. We will also provide you with further ordering information at that time. All foreign, Alaskan and Hawaiian orders, once confirmed, are to be placed via credit card only. Click here for a printable order form if needed.

Ordering Option Information
Mail Orders
Classic Enterprises
308 W Stout Street

Rice Lake Wi, 54868
Click Here for printable order form if needed or simply write down your order and your other information on whatever paper you choose.
Direct Telephone Orders or Information
 715 234 4677 Call anytime 24/7 with questions or an order.
Secure E-Mail Orders
E-Mail us at Mark@ClassicEnt.com or Click here for printable order form which you can scan and submit via jpg format or simply send your order description to us via a text format.
On-Line Orders
www.ClassicEnt.com For your fastest service.
Main Office Phone # 715 234 4677

WE HOPE THAT YOUR PROJECT GOES WELL - CLASSIC ENTERPRISES
Shipping Policy
Classic Enterprises is a manufacturing facility and factory direct outlet. We do not maintain a large inventory of any one particular item and thus are not always stocked with all of the items which you may need. Non-inventoried items are made to order in the order in which the order was received.
Normal shipping time from our facility is 7 days or less. Sometimes it may take a week longer for certain items. We ship via UPS or FEDEX Ground, which contrary to legend or exaggeration, can take as long as 7 days for delivery. If your order does not arrive within 20 days of order placement, give us a call and we will check the status of your order or furnish you with a tracking number at that time.
Return Policy
Any of our products can be returned for a prompt credit or refund for any reason within 30 days of the receipt of your order.  No returns will be accepted without prior approval.  All returns must include the original paperwork if available and a detailed note stating the reason for the return.  We also will require a clear return address, a telephone number and an e-mail address if available.  A 10% restock/transaction fee will be deducted from any standard refund.  An additional restock fee will be assessed on any returns that must be re-worked by us in order to be resalable.  Any products which have been  damaged or modified by the customer will  be considered to be non-returnable.  Return shipping costs are the responsibility of the customer although we will assume or reimburse all return expenses if we are in error. 
Thank you in advance for your patience and consideration.