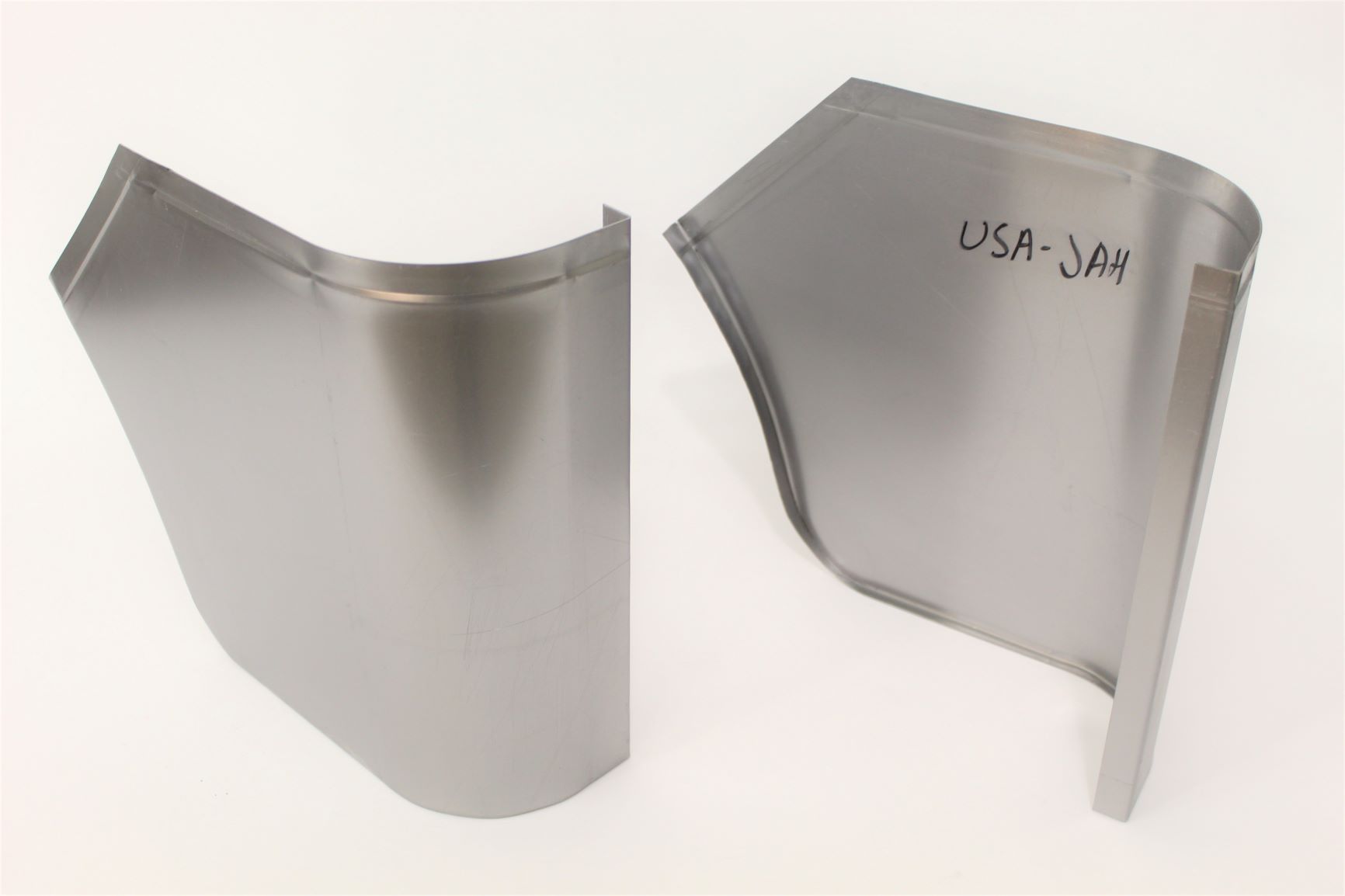 ***Notice: This item is currently out of stock.*** We plan to get back in the shop and start building this item after the "Safer at Home" measures have ended in Wisconsin (expected to end 4/24/20).
Forward edge formed to fit wheel arch as original. Bottom edge formed at 90° angle. Flanged upper edge for welding purposes. Rear is curved, then formed at 90º angle, to properly meet the tail light panel.

Exposed surface approximately 12 inches tall, when measuring from lower edge to bottom of flanged area. The section covers the spare tire support, a typical problem area for rust.