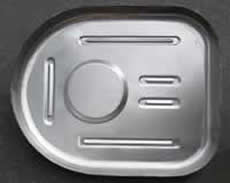 Our spare tire wells are properly gauged and nicely die formed, and will fit the retractable types only.
Each panel stands at a minimum of 3" high (Untrimmed extra material is left above the 3" level for your use if needed).
All panels are made in the USA, within our own facility.