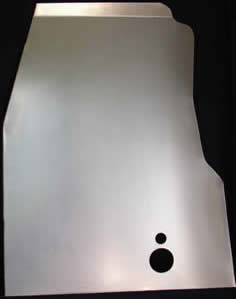 The length of the panel is from the rear floor riser forward to the toe board area with an approximate 2" roll up. The outside edge of our panel is formed downward to attach to the side panel, as was original to the vehicle. We have provided an extra 2" of material at the transmission tunnel area which you can roll up if needed or trim off if not needed. Note that an original type side panel drain hole well has now been added to our floor panels. And yes, our passenger side floor panel does provide for the floor of the toolbox.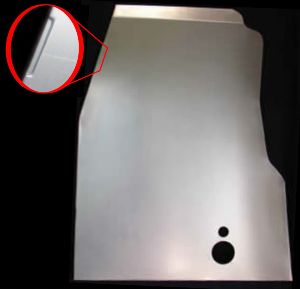 Driver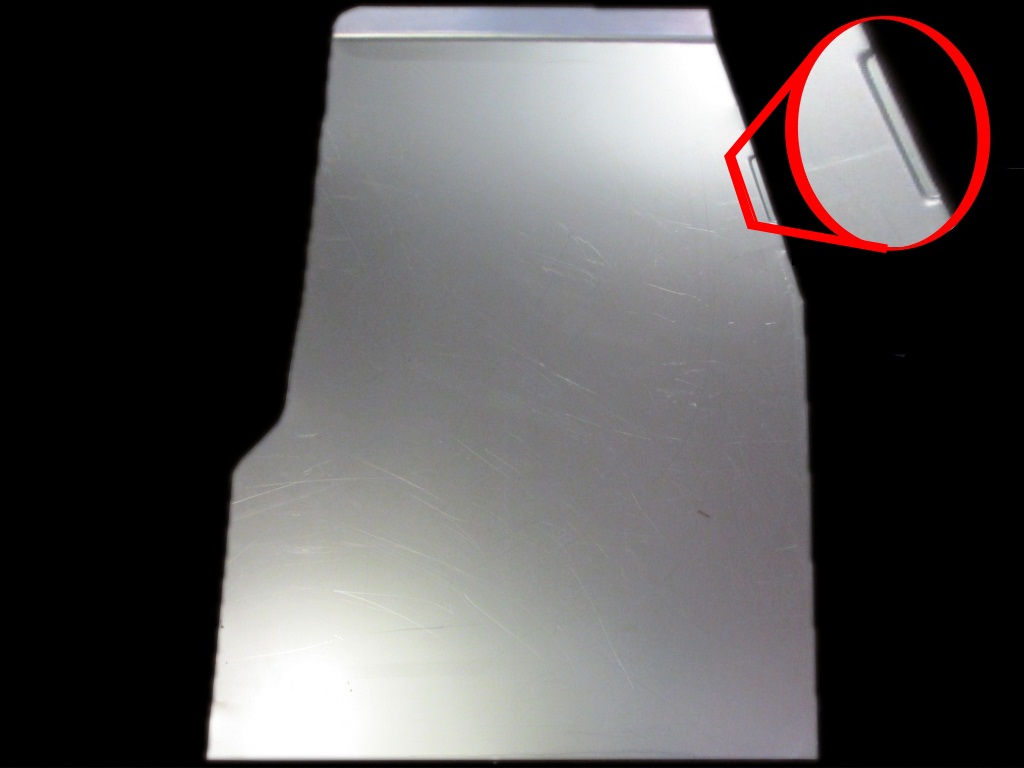 Passenger
Jeep Floor Panels for 1946-1964
* Note-The installer will have to cut out the gas tank sump area on the driver floor panel if he wishes to use a Military gas tank. The driver floor support will likewise need to be modified for the same purpose. The installer will have to drill all appropriate holes in the floor panels as desired.
* Note also that our panels are made approximately 2 inches wider than the original so you would have extra material to hammer form upward if needed at the transmission hump area. You can trim it off if not needed.
None of our panels are cosmetically coated. Click here to find out why.
Made in the USA