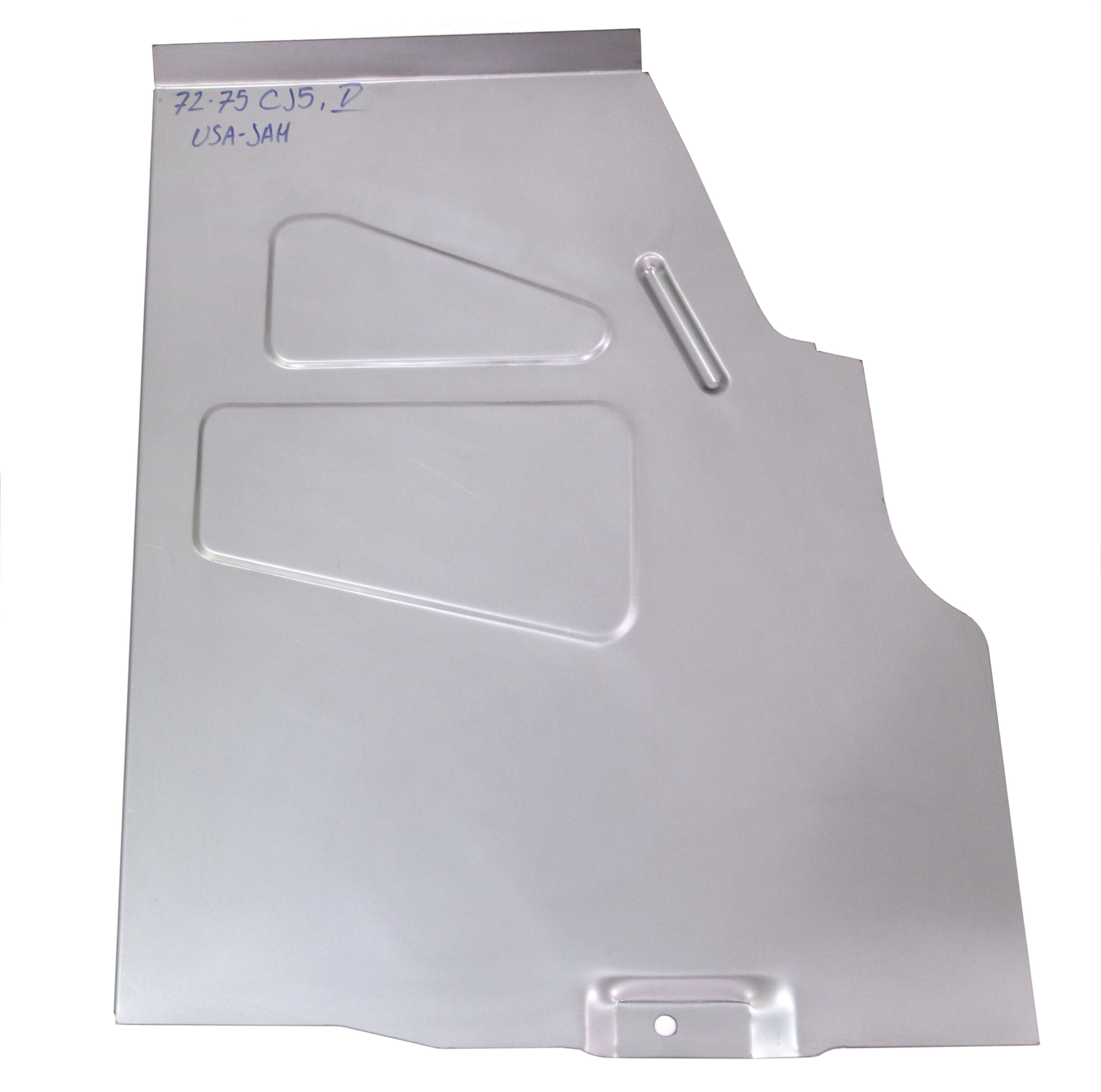 Our fully detailed die stamped floor panels are a replication of what was original to the '72-'75 CJ5 types.
The length of our panels is from the rear floor riser forward to the toe-board area with an approximate 2" roll-up. The outside edges of our panels are properly formed downward to attach to the side panel as was original to the vehicle.
We have provided an extra 2" of material at the transmission tunnel area that you can roll up if needed or trim off as desired. Our passenger side floor panel does form the floor of the toolbox.

18 gauge steel

Made in the USA