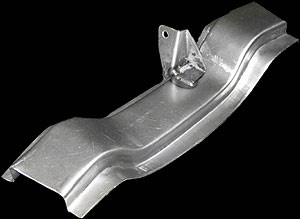 Made for MB and CJ2 types with driveshaft drum emergency brake, for early types needing an emergency brake spring return retainer. Properly die formed for an overlapping fit. Companion to floor supports, which are shown separately.
None of our panels are cosmetically coated.  Click here to find out why.
Made in the USA
Shown upside-down for illustrative purposes.