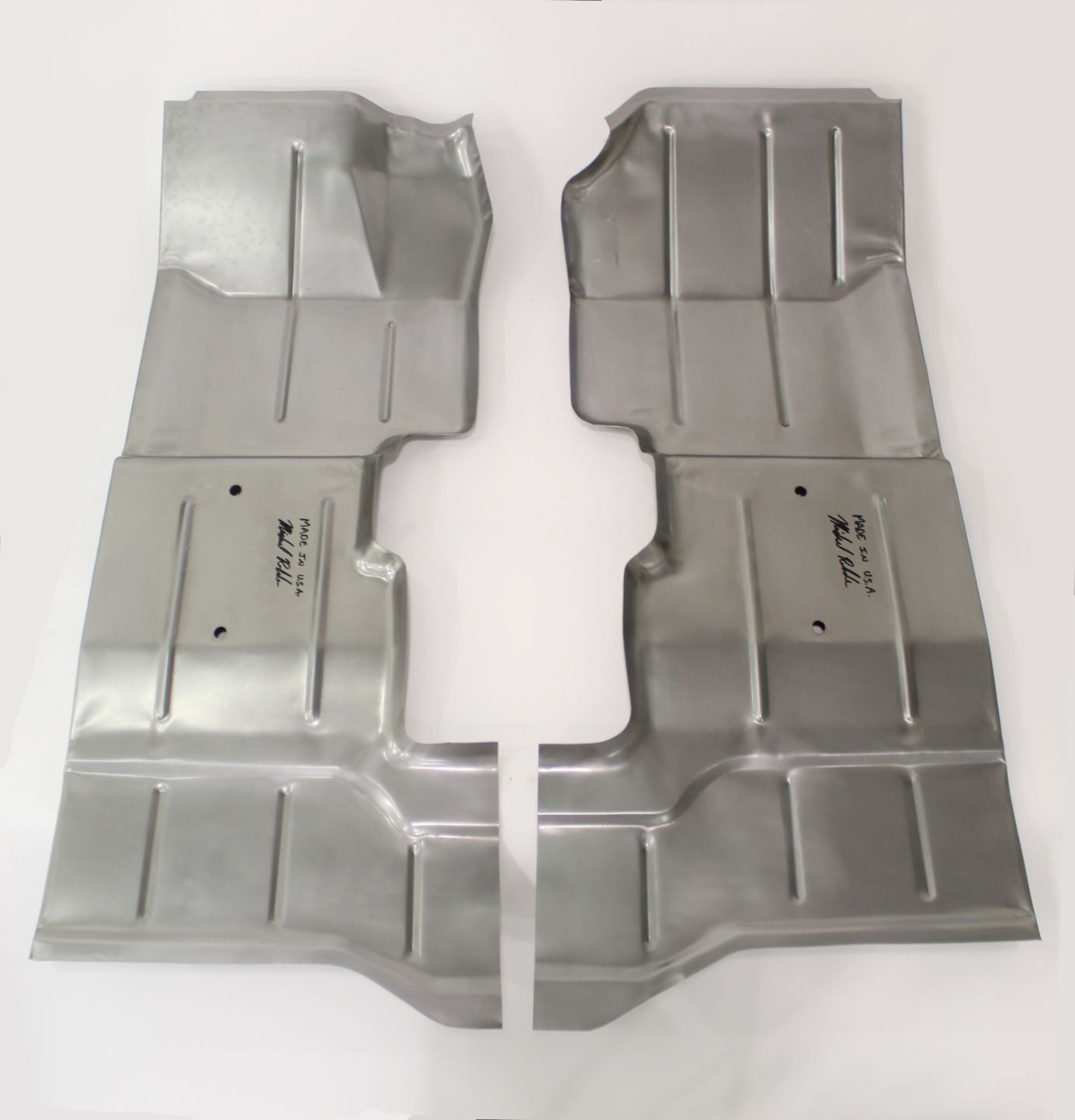 Extended width, full length floor panels, die stamped in properly gauged American draw quality steel.

Spans the distance from the firewall seam to the rear floor riser as one continuous panel.

It should be noted that a one piece panel makes for fewer fitting and alignment problems and less welding and warpage during installation.

The outside edges of our panels are folded down as was original.

The inboard edges are folded properly upward to follow the transmission tunnel curvatures as shown in our photo.

We do not drill or punch any holes other than the two per panel as shown in the photos at the right.  We have found that our customers prefer to drill their own according to their need and preference.
None of our panels are cosmetically coated.  Click here to find out why.
Made in the USA
CJ5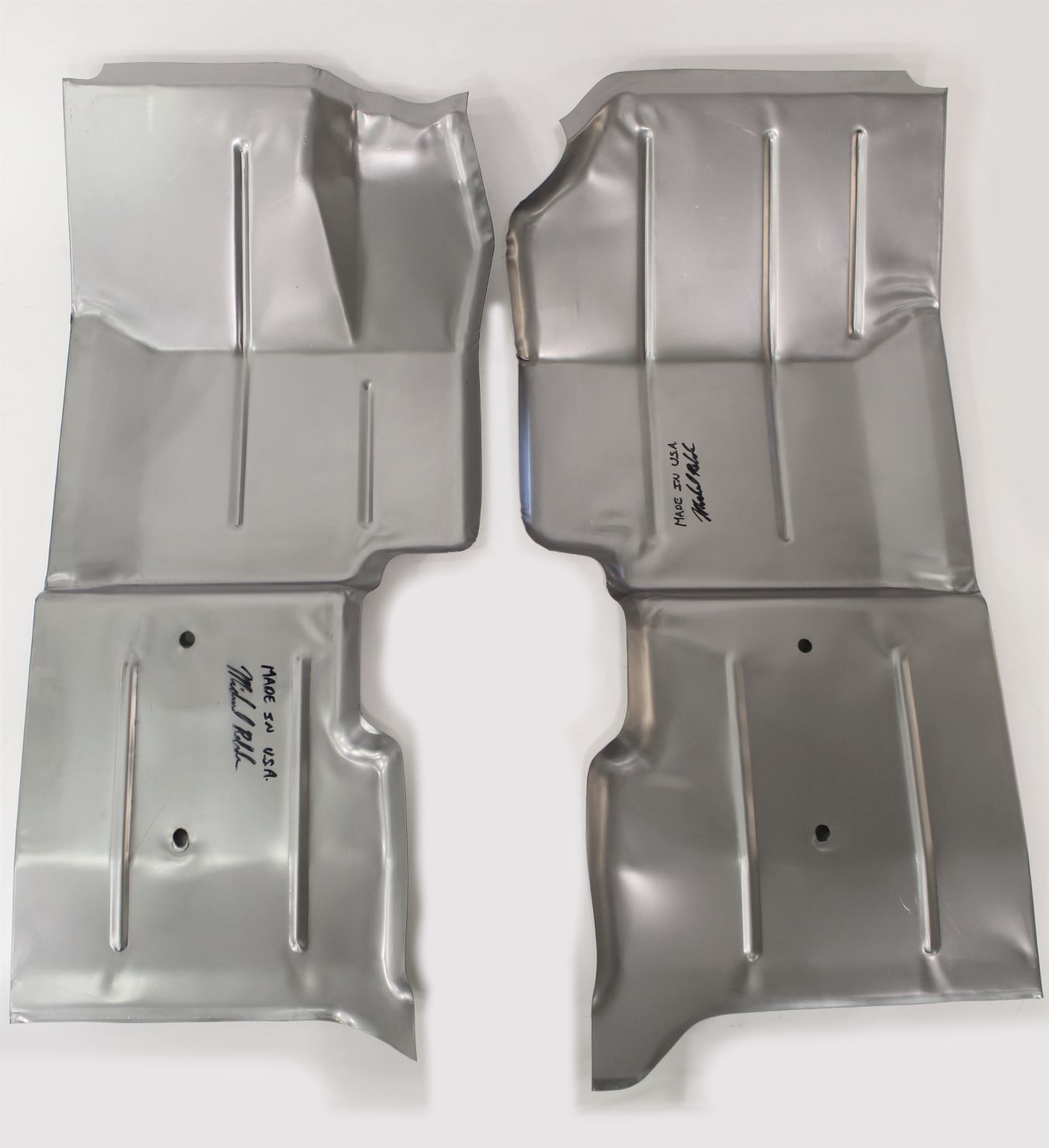 CJ7 - CJ8 - YJ