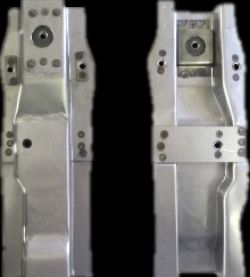 Supports are die formed in steel heavier than the original. Captured nuts which were typical to all types are attached to all of our supports.
Top and bottom views are shown in the photo above. The support as shown is side interchangeable and is to be used on either the driver or passenger side as was original to the vehicle.
None of our panels are cosmetically coated.  Click here to find out why.
Made in the USA