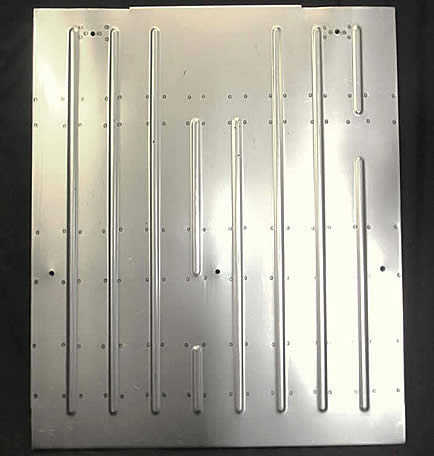 Jeep rear floor For 1976-1983 Jeep CJ5 1976-1986 Jeep CJ7 and 1987-1995 Jeep Wrangler YJ. New tooling and patterns are now used in the production of a rear floor panel of exceptional quality in steel which is heavier than the original.
All three support channels are properly placed and attached. All nuts are likewise attached in placements which were common to all types. (Our panel will be supplied as shown)
The installer may put extra nuts, holes, or slots into the panel as deemed necessary during installation.
Replace that rusted and or damaged floor with this quality replacement. Excellent for restorations or your daily driver. Helps with tub integraty
MADE IN THE USA, AS ARE ALL OF OUR PARTS