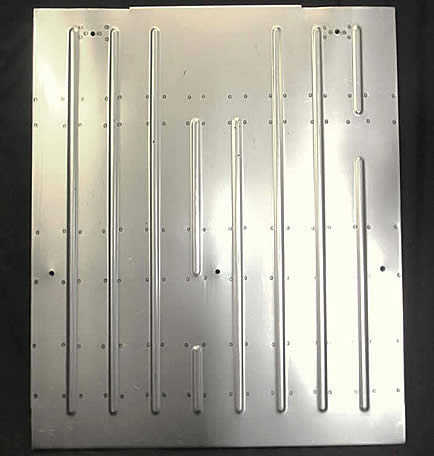 18 gauge steel Floor Panel with over-gauged supports attached.

Our rear floor panels are manufactured using updated patterns and dies. Strict attention is paid to crisp stamping detail and general panel appearance and accuracy. Our main panel is properly American gauged. Our attached floor supports are over-gauged which will provide you with a much tougher and durable panel.
None of our panels are cosmetically coated. Click here to find out why.
Made in the USA