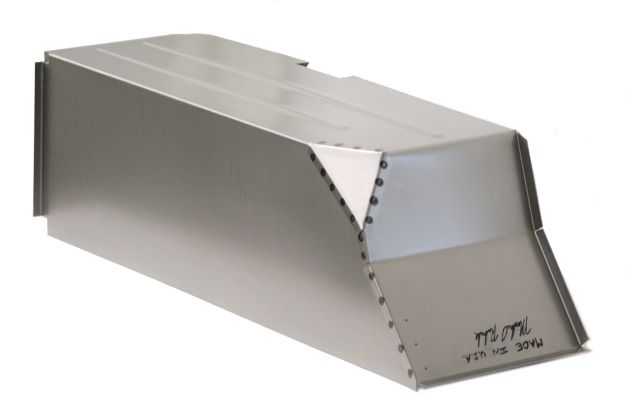 Ribs and outboard edges are die formed for proper appearance and detailed accuracy.
The notches in the rear of the wheelhouse must be cut by the restorer (rear of wheelhouse shown at right). This allows a more customizable fit to accommodate any adjustments that may have taken place on the Jeep throughtout the years or during restoration.

The vertical flange in the back of the wheelhouse, also shown at right, is original to wheelhouses without tailgates. It will need to be removed by the restorer to match the original wheelhouse with tailgate, or may be manipulated, if useful during the restoration process.
18 Gauge Steel

Made in the USA