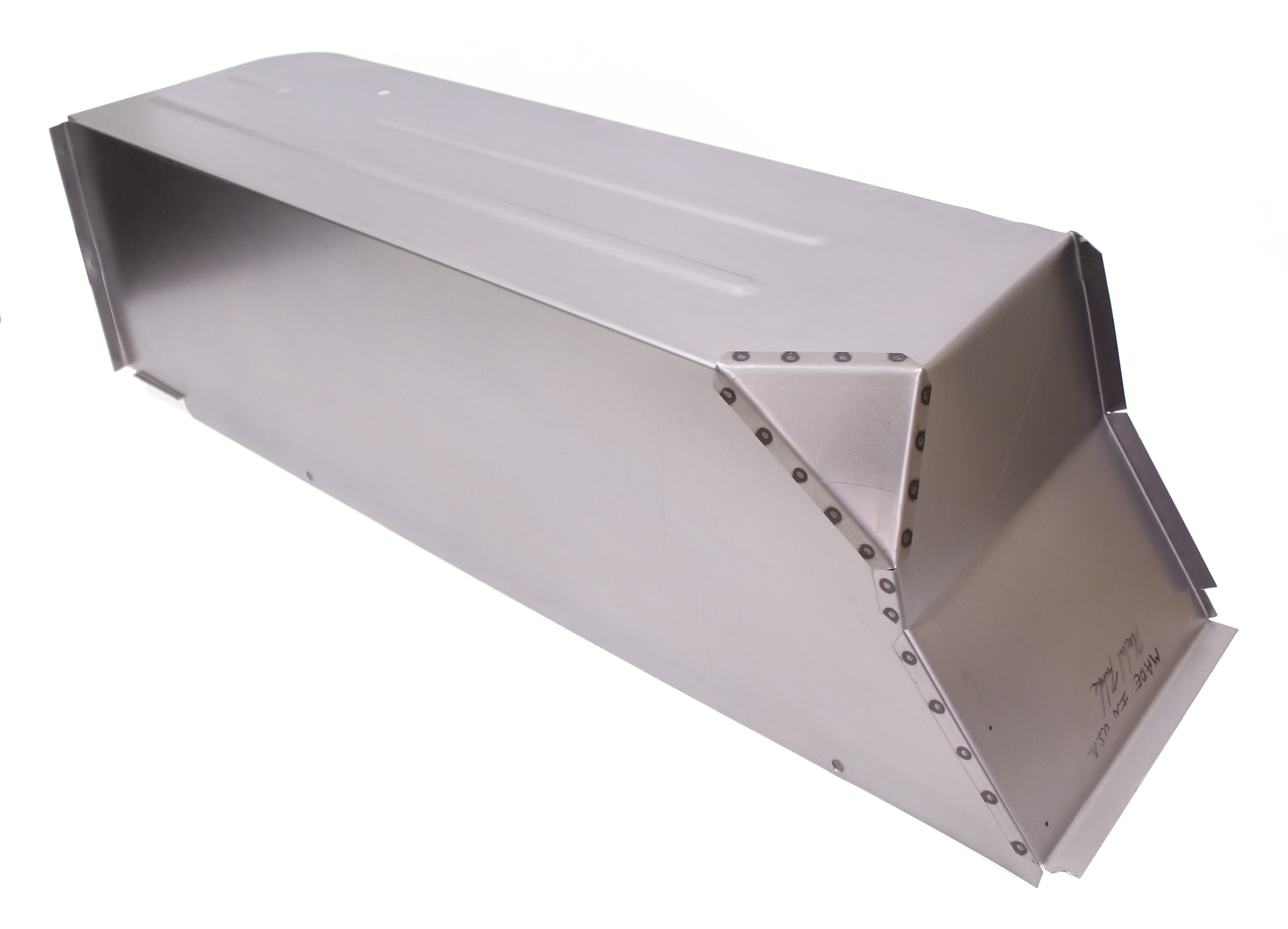 18 Gauge Steel
Ribs and outboard edges are die formed.
None of our panels are cosmetically coated.  Click here to find out why.

Made in the USA
This wheelhouse matches the original design on Jeeps from '76-'95.

The notches in the rear of the wheelhouse must be cut by the restorer (rear of wheelhouse shown at right). This allows a more customizable fit to meet both the varying needs of the late CJ5, CJ7, and YJ, and also any customizations that may have taken place on the Jeep throughtout the years or during restoration.