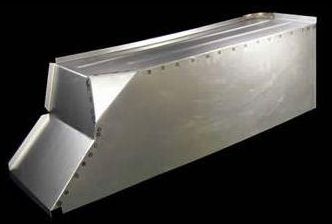 Our Wheelhouses fit 76-83 Jeep CJ5, 76-86 Jeep CJ7 and 87-95 Jeep Wrangler YJ, but you must order the correct  wheelhouse for your model above. Produced in original 18 gauge steel.
Our wheelhouses are of exceptional quality and made in properly gauged American steel in our USA facility. All ribs and outboard edges are die formed for proper appearance and detailed accuracy. Our wheelhouses are sized for a precise fit during your installation without the need for modification or adjustment on your part.
None of our panels are cosmetically coated.  Click here to find out why.
Made in the USA