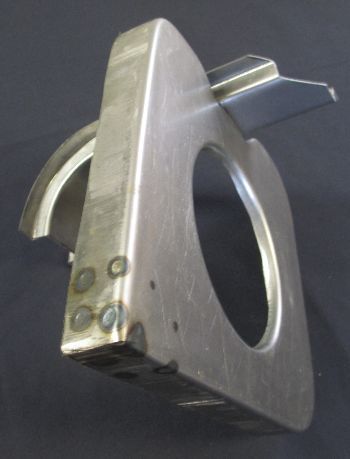 Jeep Passenger Side Wheelhouse Baffle and Corner Reinforcement. Properly gauged and die formed, and sold as shown.
Dimensions are 11 1/2" x 12 1/4" Passenger. Note that the baffels shown (above and at bottom) are a very good representation of the original factory issued Jeep baffel which was somewhat crude in its original concept and construction.
None of our panels are cosmetically coated.  Click here to find out why.
Made in the USA