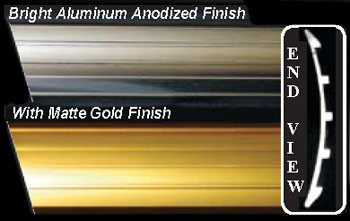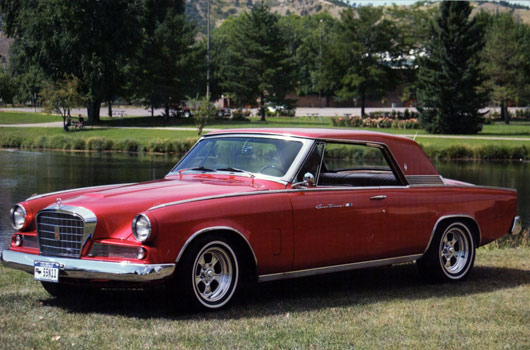 Greetings Studebaker People!!
Our Limited stock of GT Hawk Aluminum Rocker Moldings are available in both a freshly anodized bright aluminum showroom finish or in a very limited quantity of matte finished gold for custom use. Both types are of exceptional quality and are intended for 1962-1963 and 1964 GT types but will fit all CK's from 1953 to 1964. They can also be special ordered for all 1953-1960 sedan types to give your car a very distinct and classy look.
The moldings can also be made to work as side panel trim on '56 Hawks. Our Rocker Moldings will also fit a surprising number of modern cars, SUV's and pickups that have the same approximate rocker height and profile. Late model Cadillac's, Mustangs and Ford pickups are few examples.