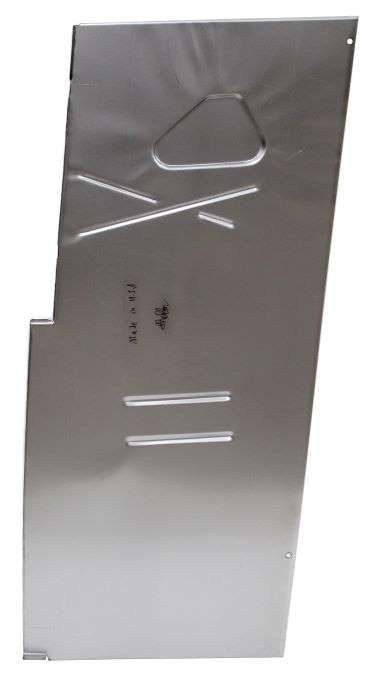 Die formed in 18 gauge steel as was original.
Extra material provided on the inboard side for use if needed.
Maximum panel width 24 inches.
Made in the USA
Driver full length panel shown. Passenger sides available. Short version also available. Steering Column and Pedal area are left intact to allow for customization.